RIG cards is a service for mining rigs remote monitoring.
The main goal is the ability to easily monitor the status of mining farms and send notifications by e-mail or Telegram in case of problems.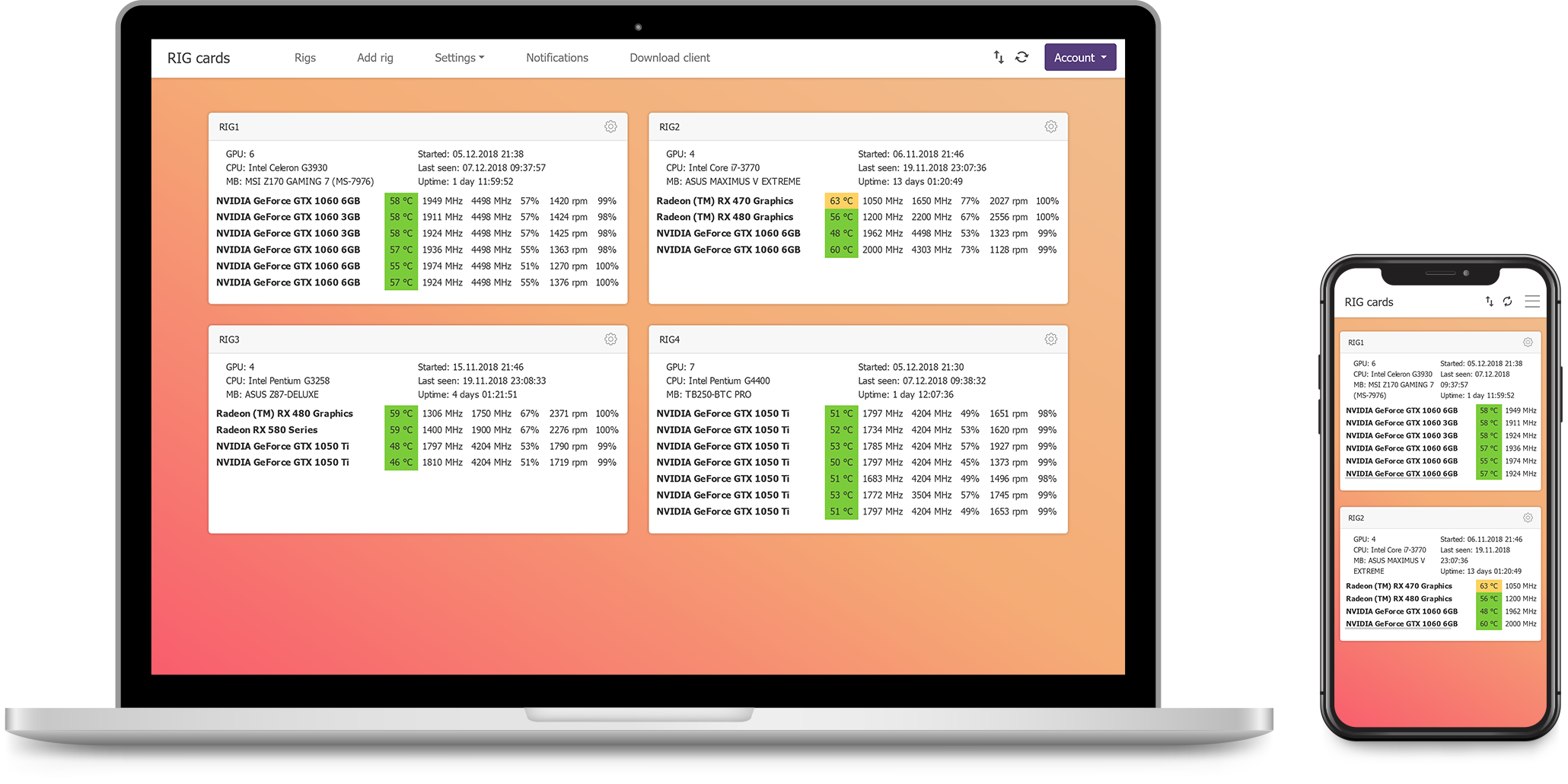 Data for each rig is present on its card, where you can monitor parameters just by looking at it.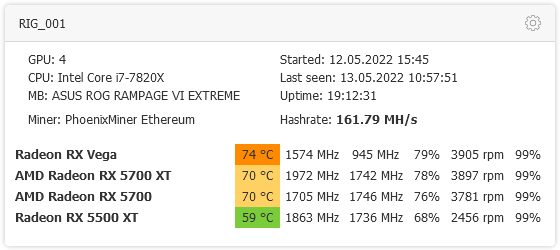 Main features
Rigs status and GPU information (temperatures, frequencies, fan speed, load, and other)
Notifications by e-mail and Telegram about different events:

Rig doesn't respond, back to online or was rebooted
GPU temperatures are out of range, back to range (limits can be set on your choice)
GPU lost on the rig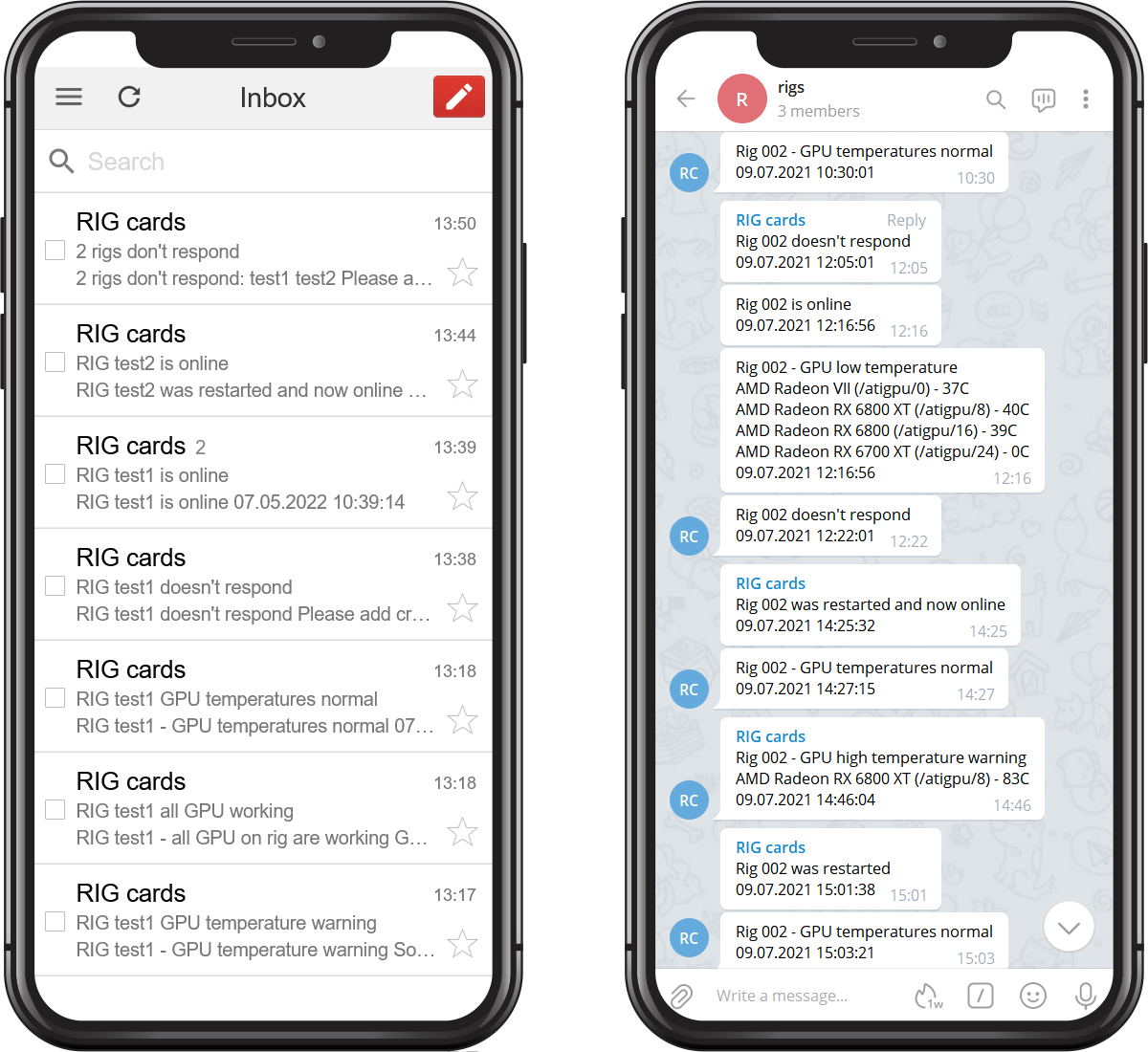 Hashrate Monitoring

Supported miners:

Claymore's Ethereum Miner
PhoenixMiner Ethereum
SRBMiner Cryptonight
EWBF Equihash Miner
Ethminer
TeamRedMiner
T-Rex
NBMiner
Gminer

Remote rig rebooting and rebooting on events like overheating GPU, low GPU temperature and losing GPU on the rig.
Mobile-friendly version so you can check your rigs from everywhere.