So, how it works?
You just need to take easy steps to start using: create an account and download the client application, then run it on the rig.
The client app is an open-source Windows PowerShell script (it's like an advanced .bat file), so you can easily check its contents if needed.
Next, you need to add a rig to your account, or it is possible to do it on the first launch of the client app. Choose rig name, set number of GPUs, and temperature limits if you wish.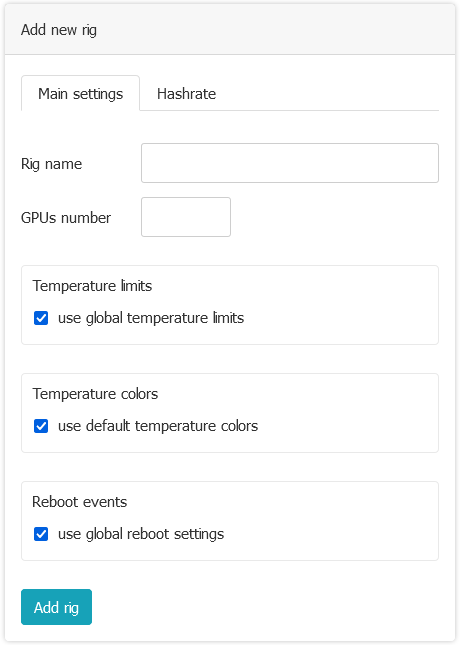 By the way, if you already added a rig to your account, you can download a pre-configured client for that rig and just launch it on the system.
To start the client application, you need to launch start_client.bat (you can put it to Windows startup as well).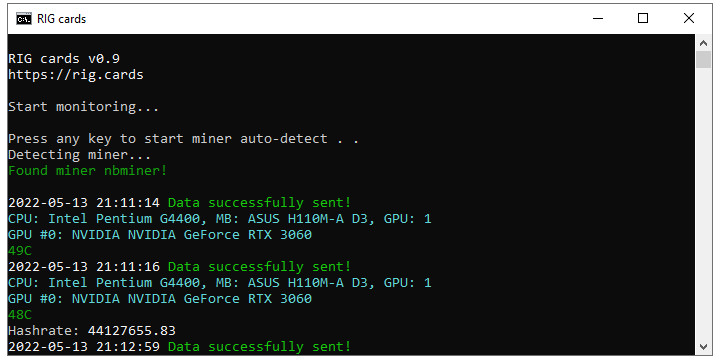 Every minute, the client sends data from rig to server (it does not touch your miners, just collects data from GPU sensors and does not affect the mining process).
If in 2 minutes period there are no data from the rig, it marks with a warning "yellow" Offline status. If still no activity from the rig in the next 2-3 minutes, the rig will be marked as "red" Offline status, and you'll get a notification about it.
In addition, each time when the server got data from the rig, we check the given parameters, and if something went wrong (for example overheating or loss of GPU) will also send a notification (of course if you enabled it), and the rig card will be marked with the corresponding icon.
Here is how different statuses look like: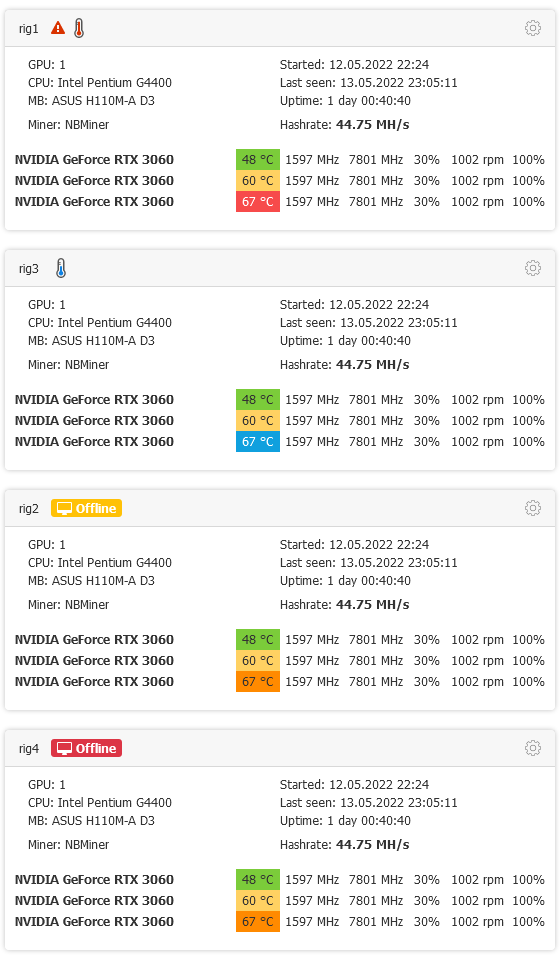 Temperature limits you can set globally for all rigs or each rig individually by clicking the cogwheel icon for the rig you need.
Depending on temperature levels, values will be colored, so just taking a look you can check is there everything is good with your rigs. You can set your own temperature ranges for each color. Again, for each rig separately, or for a group of rigs with Group Setting, or even with Global Settings for the account as a whole.
Here is also a nice trick with a low t° limit: in most cases, if something happens with the miner (unexpected close, can't connect to pool) GPU stop working and their temperatures go down. So if find the appropriate value you'll receive a notification of low temp, and it will mean that something is wrong with the mining process!